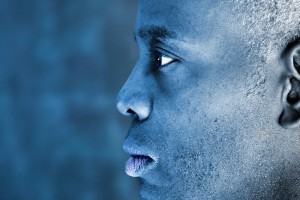 Today, the 18th of January, is Blue Monday.  It is seen as the most depressing day of the year.  Ironically, this was not found by any specific research, but instead was invented by a British holiday company as part of a marketing campaign.
Though it may have been created to sell holidays, there is some truth to Blue Monday.  In reality January can be a difficult time of year for many people, and many of us will have reasons to feel low.
This time of the year can be the start of money worries for many of us; after the spending excesses of Christmas and the new year sales, the first credit card bill may be landing on doorsteps today.
Others may find it hard to return back to the routine of work after having a long time off over the Christmas break.  This can lead us to feeling that our lives are the same thing; day in, day out.
For some, the Christmas break may have also been a time for self indulgence, so that that wardrobe may be feeling a bit tighter today; making us feel uncomfortable about our self image.
The media doesn't help us either; with TV shows, magazines and news articles all talking about us needing to change things in our lives; from our job, to our waistline, to our partner.
But if you are feeling low because of reasons like these, there are things you can do.
Being constantly told about the things in our lives we should be changing, we often forget about the positive parts of our lives that we already have, and the things that make us happy.  It is worth taking some time for yourself and writing out a list of the good things in your life, and the things you are grateful for. It can help you to realise things may not be as bad as they appear at the moment.
Even in this cold weather, why not wrap up warm and head out for a walk.  Any steady exercise can boost the endorphins in your body, which are known to make you feel happier.  It will also give you the chance to spend time in natural sunlight, which is also known to help improve mood.
If you feel that you are stuck in a routine, why not look at trying something new in the new year. If changing job feels a little drastic then why not try a new hobby? There may be something that you have always wanted to try, but you have never quite got around to it.  Why not try that now?
But if you feel none of these help, then there is other help you can find.  One of the best things that can help you when you are feeling low is to talk to someone about how you feel.  If you don't feel that you have someone in your life who can listen to you at the moment, then think about arranging a session with a counsellor.  We are here to help you understand and get to the root of why you may be feeling low, and to help and support you to find a way through.
If  you feel counselling would be useful to you, please contact me on the contact details on this page.
Written by Derek Lovell of New Thinking Therapy.